Color satellite image of Seattle, Washington, United States. It is a seaport city located between the Puget Sound to the west and Lake Washington to the east. Image collected on August 31, 2017 by Sentinel-2 satellites.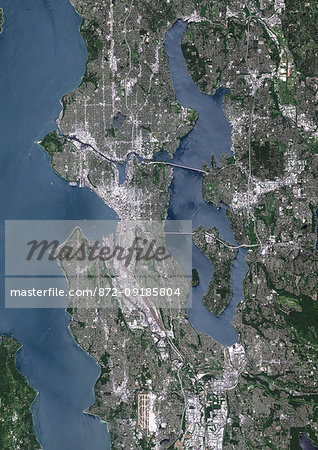 Offre de lancement
Economisez 50% lorsque vous rejoignez notre bulletin
Résolution Web

389×550px

13.8×19.4cm 28ppcm

Basse Résolution

712×1007px

25.2×35.6cm 28ppcm

Résolution Moyenne

1576×2229px

13.3×18.9cm 118ppcm

Haute Résolution

3508×4961px

29.7×42.0cm 118ppcm
* Prix final selon l'usage, non pas la taille du fichier.