Color satellite image of San Francisco to Los Angeles, California, United States. The Sierra Nevada runs north to south parallel to the coast. It is home to three national parks, i.e. Yosemite, Sequoia, and Kings Canyon National Parks. Image collected on May 1, 2017 by Sentinel-2 satellites.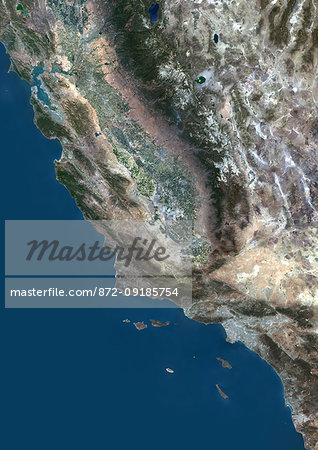 Offre de lancement
Economisez 50% lorsque vous rejoignez notre bulletin
Résolution Web

389×550px

13.8×19.4cm 28ppcm

Basse Résolution

712×1007px

25.2×35.6cm 28ppcm

Résolution Moyenne

1576×2229px

13.3×18.9cm 118ppcm

Haute Résolution

3508×4961px

29.7×42.0cm 118ppcm
* Prix final selon l'usage, non pas la taille du fichier.