Color satellite image of Chicago, Illinois, United States. The city is located at the south western tip of Lake Michigan. Chicago O'Hare International Airport is at upper left. Image collected on October 08, 2017 by Sentinel-2 satellites.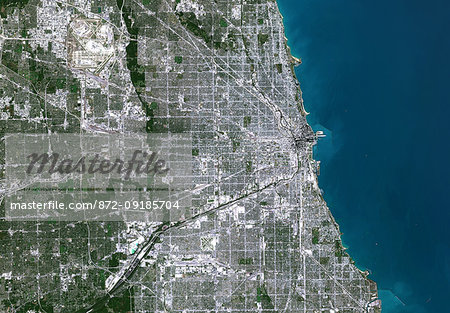 Offre de lancement
Economisez 50% lorsque vous rejoignez notre bulletin
Résolution Web

550×382px

19.4×13.5cm 28ppcm

Basse Résolution

1016×705px

35.9×24.9cm 28ppcm

Résolution Moyenne

2250×1562px

19.1×13.2cm 118ppcm

Haute Résolution

4961×3444px

42.0×29.2cm 118ppcm
* Prix final selon l'usage, non pas la taille du fichier.