Color satellite image of Abu Dhabi International Airport, United Arab Emirates. The amusement park Ferrari World Abu Dhabi is on Yas Island, at center left on the image. Image collected on September 21, 2017 by Sentinel-2 satellites.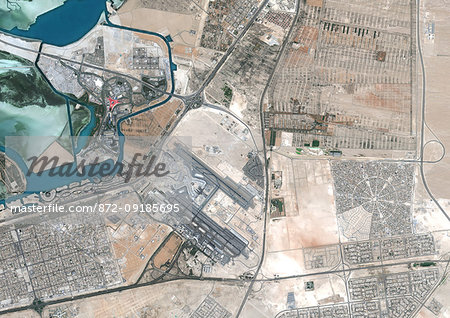 872-09185695
Rights-Managed
Offre de lancement
Economisez 50% lorsque vous rejoignez notre bulletin
Résolution Web

550×389px

19.4×13.8cm 28ppcm

Basse Résolution

1007×712px

35.6×25.2cm 28ppcm

Résolution Moyenne

2229×1576px

18.9×13.3cm 118ppcm

Haute Résolution

4961×3508px

42.0×29.7cm 118ppcm
* Prix final selon l'usage, non pas la taille du fichier.