United Arab Emirates, Abu Dhabi. The white marble exterior of Sheikh Zayed Grand Mosque. Completed in 2007 the mosque can hold over 40,000 worshippers and is made up of 82 domes and four 107m high minarets.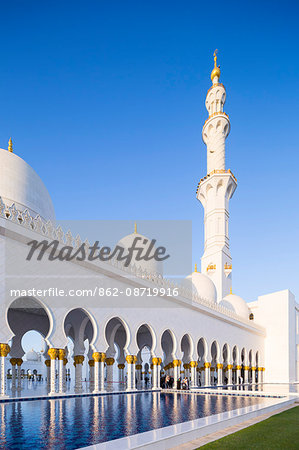 Offre de lancement
Economisez 50% lorsque vous rejoignez notre bulletin
Résolution Web

366×550px

12.9×19.4cm 28ppcm

Basse Résolution

691×1037px

24.4×36.6cm 28ppcm

Résolution Moyenne

1531×2296px

13.0×19.4cm 118ppcm

Haute Résolution

3840×5760px

32.5×48.8cm 118ppcm
* Prix final selon l'usage, non pas la taille du fichier.