United Kingdom, England, North Yorkshire, Sutton Bank. The view from Sutton Bank was reputedly quoted by the artist William Turner as the 'finest view in England.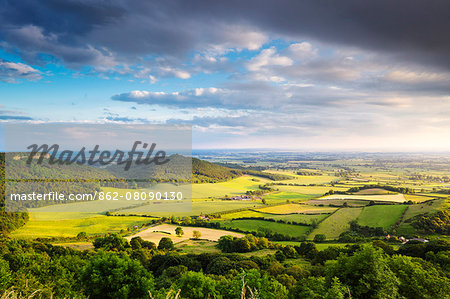 Offre de lancement
Economisez 50% lorsque vous rejoignez notre bulletin
Résolution Web

550×366px

19.4×12.9cm 28ppcm

Basse Résolution

1037×691px

36.6×24.4cm 28ppcm

Résolution Moyenne

2296×1531px

19.4×13.0cm 118ppcm

Haute Résolution

5760×3840px

48.8×32.5cm 118ppcm
* Prix final selon l'usage, non pas la taille du fichier.