Ecuador, Pichincha. Ecuador's 'Tren Crucero', or Cruise Train, heads south of Quito through a lush landscape nicknamed the Avenue of Volcanoes by Prussian explorer Alexander von Humboldt in the early 1800s.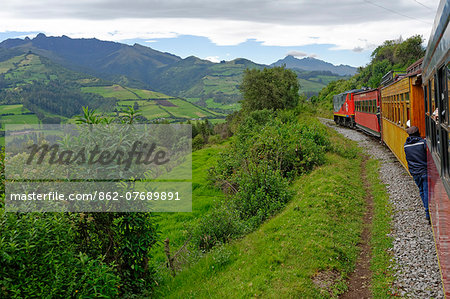 862-07689891
Rights-Managed
Offre de lancement
Economisez 50% lorsque vous rejoignez notre bulletin
Résolution Web

550×366px

19.4×12.9cm 28ppcm

Basse Résolution

1038×691px

36.7×24.4cm 28ppcm

Résolution Moyenne

2298×1529px

19.5×13.0cm 118ppcm

Haute Résolution

5150×3427px

43.6×29.0cm 118ppcm
* Prix final selon l'usage, non pas la taille du fichier.