Kenya, Masai Mara, Narok County. Two male lions alert to the movements of female members of their pride. They are patrolling their territory and stopping from time to time to scent mark to signify ownership.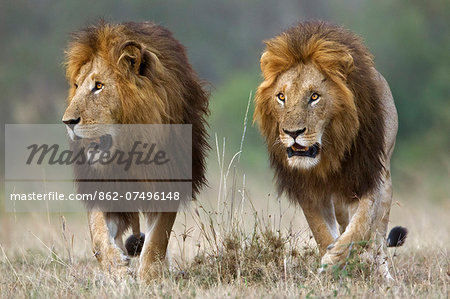 Offre de lancement
Economisez 50% lorsque vous rejoignez notre bulletin
Résolution Web

550×366px

19.4×12.9cm 28ppcm

Basse Résolution

1037×691px

36.6×24.4cm 28ppcm

Résolution Moyenne

2296×1531px

19.4×13.0cm 118ppcm

Haute Résolution

5130×3421px

43.4×29.0cm 118ppcm
* Prix final selon l'usage, non pas la taille du fichier.