Kenya, Masai Mara, Narok County. One of a coalition of three male cheetahs hunting wildebeest during the dry season. The male has snagged the wildebeest calf using its razor sharp dew claw heloing to anchor it and to pull it to a halt.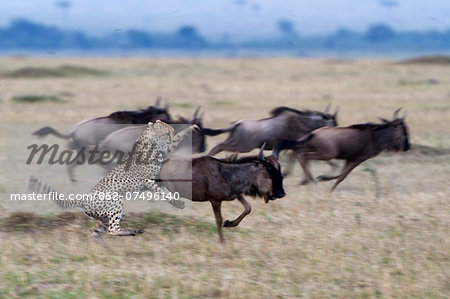 Offre de lancement
Economisez 50% lorsque vous rejoignez notre bulletin
Résolution Web

550×366px

19.4×12.9cm 28ppcm

Basse Résolution

1037×691px

36.6×24.4cm 28ppcm

Résolution Moyenne

2296×1531px

19.4×13.0cm 118ppcm

Haute Résolution

5136×3425px

43.5×29.0cm 118ppcm
* Prix final selon l'usage, non pas la taille du fichier.