Kenya, Masai Mara, Leopard Gorge, Narok District. Female leopard resting in a large and ancient fig tree in the heart of her territory during the heat of the day.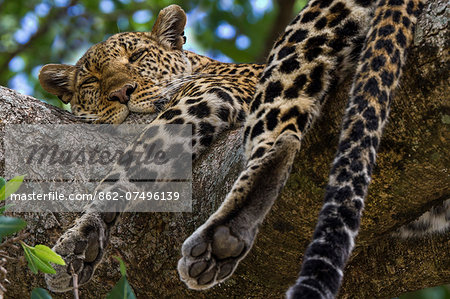 862-07496139
Rights-Managed
Offre de lancement
Economisez 50% lorsque vous rejoignez notre bulletin
Résolution Web

550×366px

19.4×12.9cm 28ppcm

Basse Résolution

1037×691px

36.6×24.4cm 28ppcm

Résolution Moyenne

2296×1531px

19.4×13.0cm 118ppcm

Haute Résolution

5130×3420px

43.4×29.0cm 118ppcm
* Prix final selon l'usage, non pas la taille du fichier.