Kenya, Masai Mara, Bila Shaka Lugga, Narok County. Mother cheetah with three of her five three-month-old cubs.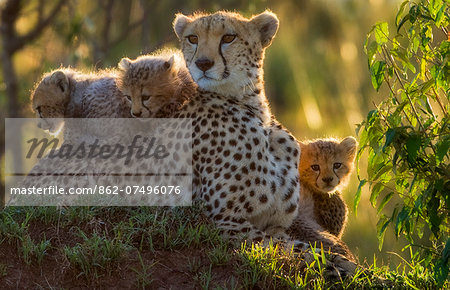 Offre de lancement
Economisez 50% lorsque vous rejoignez notre bulletin
Résolution Web

550×354px

19.4×12.5cm 28ppcm

Basse Résolution

1056×680px

37.3×24.0cm 28ppcm

Résolution Moyenne

2337×1504px

19.8×12.7cm 118ppcm

Haute Résolution

5221×3359px

44.2×28.4cm 118ppcm
* Prix final selon l'usage, non pas la taille du fichier.