Dominica, Portsmouth. A young woman stands on a tree on the Indian River, one of Dominica's most popular tourist attractions. (MR).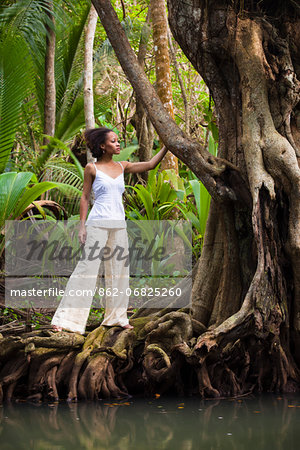 Offre de lancement
Economisez 50% lorsque vous rejoignez notre bulletin
Résolution Web

366×550px

12.9×19.4cm 28ppcm

Basse Résolution

691×1037px

24.4×36.6cm 28ppcm

Résolution Moyenne

1810×2715px

15.3×23.0cm 118ppcm

Haute Résolution

3744×5616px

31.7×47.6cm 118ppcm
* Prix final selon l'usage, non pas la taille du fichier.