Color satellite image of New Orleans, Louisiana, United States. The city is located in the Mississippi River Delta, south of Lake Pontchartrain, on the banks of the Mississippi River. Image collected on February 10, 2017 by Sentinel-2 satellites.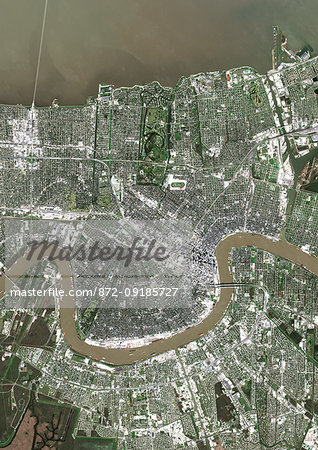 872-09185727
Con derechos protegidos
Oferta introductoria
Obtener 50% de descuento cuando se une a nuestra lista de correo electrónico
Resolución de Internet

389×550px

13.8×19.4cm 28ppcm

Baja resolución

712×1007px

25.2×35.6cm 28ppcm

Mediana resolución

1576×2229px

13.3×18.9cm 118ppcm

Alta resolución

3508×4961px

29.7×42.0cm 118ppcm
* Precio final basado en el uso, no en el tamaño del archivo.
Palabras clave relacionadas