Satellite view of The Bahamas. It consists of more than 700 islands, cays and islets in the Atlantic Ocean, north of Cuba and southeast of the US state of Florida. The capital is Nassau on the island of New Providence. This image was compiled from data acquired by Landsat satellites.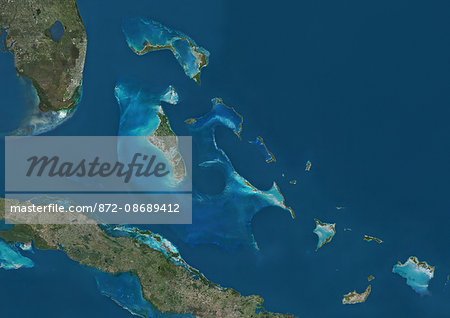 Oferta introductoria
Obtener 50% de descuento cuando se une a nuestra lista de correo electrónico
Resolución de Internet

550×388px

19.4×13.7cm 28ppcm

Baja resolución

1007×712px

35.6×25.2cm 28ppcm

Mediana resolución

2230×1576px

18.9×13.3cm 118ppcm

Alta resolución

4961×3507px

42.0×29.7cm 118ppcm
* Precio final basado en el uso, no en el tamaño del archivo.
Palabras clave relacionadas