Egypt, True Colour Satellite Image With Mask. Egypt, true colour satellite image with mask. North is at top. In the center of the image is the Nile Delta, its lush vegetation following the path of the river. To the east of the Nile is the Gulf of Suez, which runs down the western side of the Sinai Peninsula. This image was compiled from data acquired by LANDSAT 5 & 7 satellites.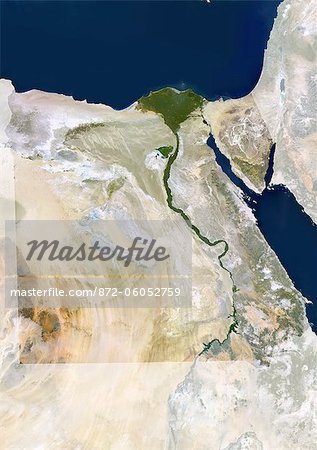 872-06052759
Con derechos protegidos
Oferta introductoria
Obtener 50% de descuento cuando se une a nuestra lista de correo electrónico
Resolución de Internet

388×550px

13.7×19.4cm 28ppcm

Baja resolución

712×1007px

25.2×35.6cm 28ppcm

Mediana resolución

1576×2229px

13.3×18.9cm 118ppcm

Alta resolución

3508×4961px

29.7×42.0cm 118ppcm
* Precio final basado en el uso, no en el tamaño del archivo.
Palabras clave relacionadas