Indonesia, Flores Island, Moni. Low clouds lift to reveal two of the stunning crater lakes of Mount Kelimutu, a dormant volcano which last erupted in 1869.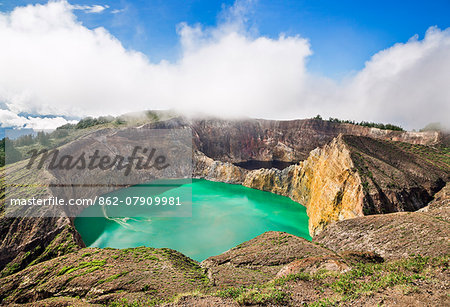 862-07909981
Con derechos protegidos
Oferta introductoria
Obtener 50% de descuento cuando se une a nuestra lista de correo electrónico
Resolución de Internet

550×374px

19.4×13.2cm 28ppcm

Baja resolución

1027×699px

36.3×24.7cm 28ppcm

Mediana resolución

2687×1829px

22.8×15.5cm 118ppcm

Alta resolución

5196×3536px

44.0×29.9cm 118ppcm
* Precio final basado en el uso, no en el tamaño del archivo.
Palabras clave relacionadas