Kenya, Masai Mara, Narok County. Large columns of Wildebeest wind across the grassy plains of Masai Mara National Reserve during their annual migration.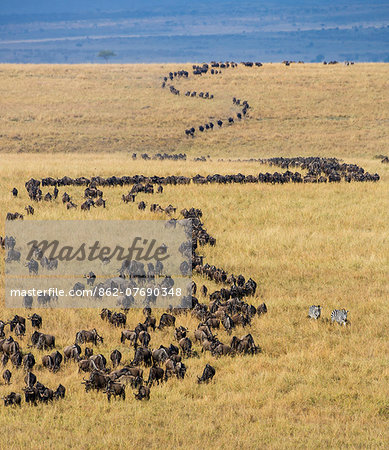 Oferta introductoria
Obtener 50% de descuento cuando se une a nuestra lista de correo electrónico
Resolución de Internet

475×550px

16.8×19.4cm 28ppcm

Baja resolución

788×911px

27.8×32.2cm 28ppcm

Mediana resolución

1744×2016px

14.8×17.1cm 118ppcm

Alta resolución

3990×4612px

33.8×39.1cm 118ppcm
* Precio final basado en el uso, no en el tamaño del archivo.
Palabras clave relacionadas