A black rhino mother and offspring are dwarfed by their surroundings in the world famous Ngorongoro Crater. The craters 102 square mile floor is spectacular for wildlife.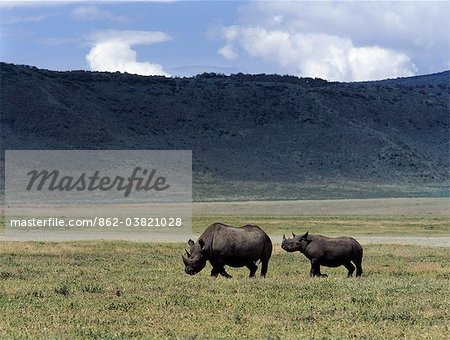 Oferta introductoria
Obtener 50% de descuento cuando se une a nuestra lista de correo electrónico
Resolución de Internet

550×416px

19.4×14.7cm 28ppcm

Baja resolución

973×737px

34.4×26.0cm 28ppcm

Mediana resolución

2154×1632px

18.2×13.8cm 118ppcm

Alta resolución

4806×3641px

40.7×30.8cm 118ppcm
* Precio final basado en el uso, no en el tamaño del archivo.
Palabras clave relacionadas