A ring tailed lemur in the Canyon des makis, Isalo National Park. Situated in cattle owning Bara country of Southern Madagascar, Isalo National Park is deservedly popular for its sculptured canyons, natural rock pools, rare endemic plants and beautiful lemurs.Lemurs belong to a group of primates called the prosimians, meaning before monkeys.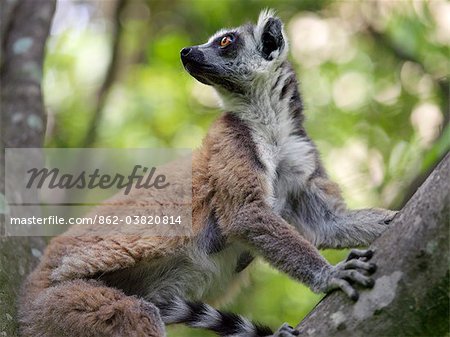 Oferta introductoria
Obtener 50% de descuento cuando se une a nuestra lista de correo electrónico
Resolución de Internet

550×412px

19.4×14.6cm 28ppcm

Baja resolución

978×734px

34.6×25.9cm 28ppcm

Mediana resolución

2165×1624px

18.3×13.8cm 118ppcm

Alta resolución

5440×4080px

46.1×34.6cm 118ppcm
* Precio final basado en el uso, no en el tamaño del archivo.
Palabras clave relacionadas