Japan,Kyoto,Fushimi-ku. Fushimi Inari Taisha is a shrine dedicated to Inari,the Shinto Rice God. This Shrine actually has five shrines spread across its grounds,which also have about 10,000 Torii (gates),each donated by worshippers or companies whose name and addresses are written on the back.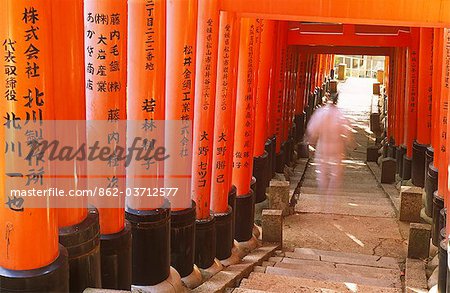 862-03712577
Con derechos protegidos
Oferta introductoria
Obtener 50% de descuento cuando se une a nuestra lista de correo electrónico
Resolución de Internet

550×358px

19.4×12.7cm 28ppcm

Baja resolución

1048×684px

37.0×24.2cm 28ppcm

Mediana resolución

2321×1514px

19.7×12.8cm 118ppcm

Alta resolución

5412×3531px

45.8×29.9cm 118ppcm
* Precio final basado en el uso, no en el tamaño del archivo.
Palabras clave relacionadas