Iceland. On the fjords to the north of Reykjavik,Oystercatchers (Haematopus ostralegus) congregate in large numbers. Because of its large numbers and readily identified behaviour,the Oystercatcher is an important indicator species for the health of the ecosystems where it congregates.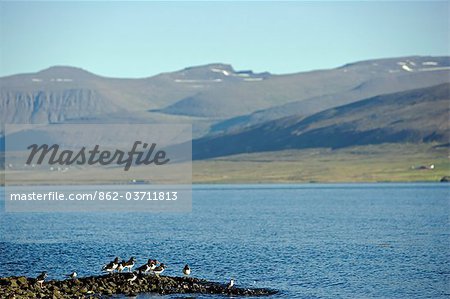 862-03711813
Con derechos protegidos
Oferta introductoria
Obtener 50% de descuento cuando se une a nuestra lista de correo electrónico
Resolución de Internet

550×366px

19.4×12.9cm 28ppcm

Baja resolución

1037×691px

36.6×24.4cm 28ppcm

Mediana resolución

2296×1531px

19.4×13.0cm 118ppcm

Alta resolución

5192×3461px

44.0×29.3cm 118ppcm
* Precio final basado en el uso, no en el tamaño del archivo.
Palabras clave relacionadas