Iceland. In the area of Thorsmork,the slow revegetation of volcanic slopes is evident from the tenous hold the alpine plant has on the lava soil in front of an extinct volcanic cone.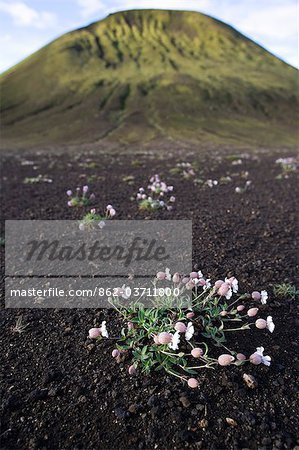 Oferta introductoria
Obtener 50% de descuento cuando se une a nuestra lista de correo electrónico
Resolución de Internet

366×550px

12.9×19.4cm 28ppcm

Baja resolución

691×1037px

24.4×36.6cm 28ppcm

Mediana resolución

1531×2296px

13.0×19.4cm 118ppcm

Alta resolución

3461×5192px

29.3×44.0cm 118ppcm
* Precio final basado en el uso, no en el tamaño del archivo.
Palabras clave relacionadas