Philippines,Luzon Island,Bicol Province. Cagsawa Church Belfrey Ruins and Mount Mayon (2462m). Near Perfect Volcano Cone with plume of smoke. This location is where 1200 people were buried alive in the 1814 eruption.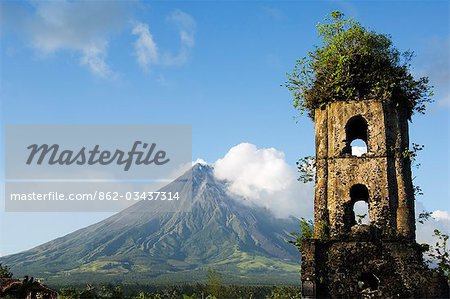 Oferta introductoria
Obtener 50% de descuento cuando se une a nuestra lista de correo electrónico
Resolución de Internet

550×365px

19.4×12.9cm 28ppcm

Baja resolución

1039×690px

36.7×24.4cm 28ppcm

Mediana resolución

2300×1528px

19.5×12.9cm 118ppcm

Alta resolución

5120×3401px

43.4×28.8cm 118ppcm
* Precio final basado en el uso, no en el tamaño del archivo.
Palabras clave relacionadas