The statue of Lord Nelson stands atop Nelson's Column in Trafalgar Square. The statue was sculpted by EH Bailey. The column stands 145ft tall,the same hight as the masthead of HMS Victory,Nelson's flagship.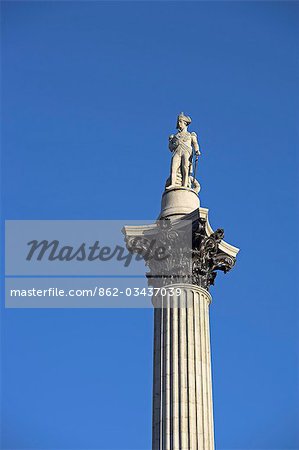 862-03437039
Con derechos protegidos
Oferta introductoria
Obtener 50% de descuento cuando se une a nuestra lista de correo electrónico
Resolución de Internet

366×550px

12.9×19.4cm 28ppcm

Baja resolución

691×1038px

24.4×36.7cm 28ppcm

Mediana resolución

1530×2298px

13.0×19.5cm 118ppcm

Alta resolución

3466×5207px

29.4×44.1cm 118ppcm
* Precio final basado en el uso, no en el tamaño del archivo.
Palabras clave relacionadas