Buckingham Palace is the official London residence of the British monarch. The palace,originally known as Buckingham House (and still nicknamed Buck House by the royal family),was a large townhouse built for the Duke of Buckingham in 1703 and entered into the possession of the royal family when acquired by King George III in 1762 as a private residence.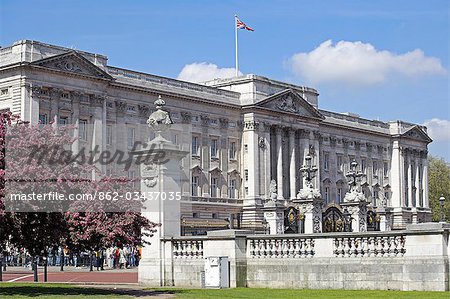 862-03437035
Con derechos protegidos
Oferta introductoria
Obtener 50% de descuento cuando se une a nuestra lista de correo electrónico
Resolución de Internet

550×366px

19.4×12.9cm 28ppcm

Baja resolución

1038×691px

36.7×24.4cm 28ppcm

Mediana resolución

2298×1530px

19.5×13.0cm 118ppcm

Alta resolución

5257×3499px

44.5×29.6cm 118ppcm
* Precio final basado en el uso, no en el tamaño del archivo.
Palabras clave relacionadas