A Verreaux's Sifaka (Propithecus verreauxi). These lemurs are often called the 'dancing lemur' for their ability to bound upright over the ground and leap spectacularly from tree to tree.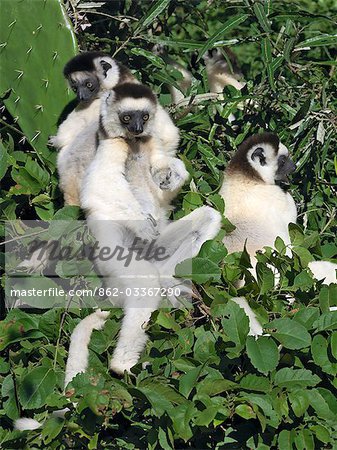 Oferta introductoria
Obtener 50% de descuento cuando se une a nuestra lista de correo electrónico
Resolución de Internet

412×550px

14.6×19.4cm 28ppcm

Baja resolución

734×978px

25.9×34.6cm 28ppcm

Mediana resolución

1624×2165px

13.8×18.3cm 118ppcm

Alta resolución

4080×5440px

34.6×46.1cm 118ppcm
* Precio final basado en el uso, no en el tamaño del archivo.
Palabras clave relacionadas