Kenya,Amboseli,Amboseli National Park. Elephants (Loxodonta africana) silhouetted against the skyline as they move away from the Amboseli swamp area at dusk.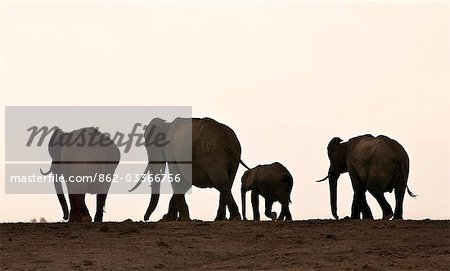 Oferta introductoria
Obtener 50% de descuento cuando se une a nuestra lista de correo electrónico
Resolución de Internet

550×331px

19.4×11.7cm 28ppcm

Baja resolución

1091×658px

38.6×23.3cm 28ppcm

Mediana resolución

2414×1456px

20.4×12.3cm 118ppcm

Alta resolución

5452×3288px

46.2×27.8cm 118ppcm
* Precio final basado en el uso, no en el tamaño del archivo.
Palabras clave relacionadas