A herd of Burchell's or common zebra on the grassy plains of Masai Mara Game Reserve. Several thousand zebras accompany wildebeest or white-bearded gnu during the annual migration from the Serengeti National Park of Northern Tanzania to Masai Mara towards the end of July.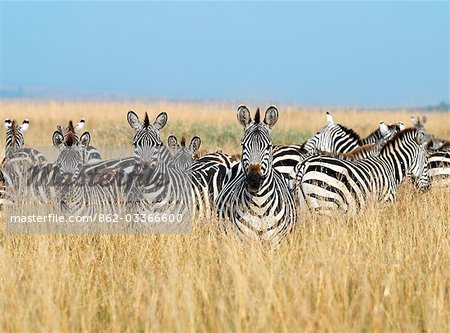 Oferta introductoria
Obtener 50% de descuento cuando se une a nuestra lista de correo electrónico
Resolución de Internet

550×407px

19.4×14.4cm 28ppcm

Baja resolución

984×729px

34.8×25.8cm 28ppcm

Mediana resolución

2178×1614px

18.4×13.7cm 118ppcm

Alta resolución

5400×4002px

45.7×33.9cm 118ppcm
* Precio final basado en el uso, no en el tamaño del archivo.
Palabras clave relacionadas