A fine maned lion.Adult male lions weigh up to 500lb. They begin to grow manes at the age of eighteen months,which will not fully develop until the age of five or six.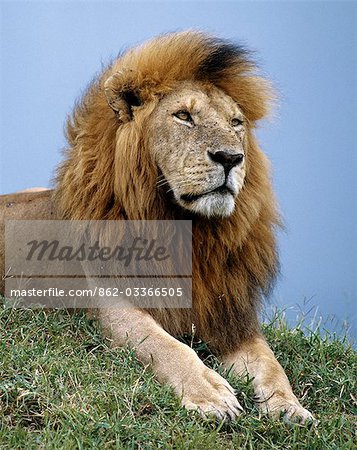 862-03366505
Con derechos protegidos
Oferta introductoria
Obtener 50% de descuento cuando se une a nuestra lista de correo electrónico
Resolución de Internet

436×550px

15.4×19.4cm 28ppcm

Baja resolución

754×951px

26.6×33.6cm 28ppcm

Mediana resolución

1670×2105px

14.1×17.8cm 118ppcm

Alta resolución

4716×5946px

39.9×50.4cm 118ppcm
* Precio final basado en el uso, no en el tamaño del archivo.
Palabras clave relacionadas