A herd of elephants drinks from the Uaso Nyiro River in the Samburu National Game Reserve. By taking regular mud or dust baths to keep away flies and other biting insects,elephants take on the soil colour of their own habitats.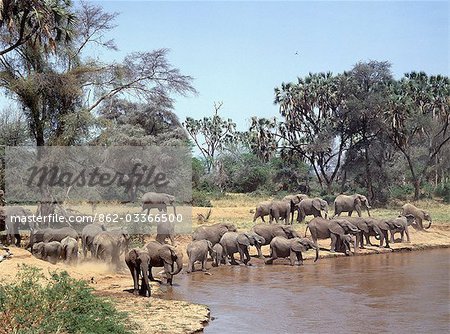 Oferta introductoria
Obtener 50% de descuento cuando se une a nuestra lista de correo electrónico
Resolución de Internet

550×408px

19.4×14.4cm 28ppcm

Baja resolución

983×730px

34.7×25.8cm 28ppcm

Mediana resolución

2175×1616px

18.4×13.7cm 118ppcm

Alta resolución

6141×4562px

52.0×38.6cm 118ppcm
* Precio final basado en el uso, no en el tamaño del archivo.
Palabras clave relacionadas