Two Rothschild giraffes 'neck' in Lake Nakuru National Park. Necking is a contest of strength and dominance undertaken by adult males or young giraffes,which stand shoulder to shoulder and aim arching blows to each other's head. .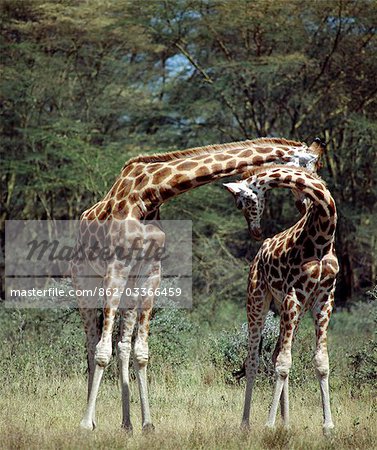 862-03366459
Con derechos protegidos
Oferta introductoria
Obtener 50% de descuento cuando se une a nuestra lista de correo electrónico
Resolución de Internet

461×550px

16.3×19.4cm 28ppcm

Baja resolución

776×925px

27.4×32.7cm 28ppcm

Mediana resolución

1717×2047px

14.5×17.3cm 118ppcm

Alta resolución

4845×5775px

41.0×48.9cm 118ppcm
* Precio final basado en el uso, no en el tamaño del archivo.
Palabras clave relacionadas