A spotted hyena family on the Masai Mara plains.Hyena cubs are born with dark fur and are temporarily blind. However,they are sufficiently big at eight months to join in at a kill even though they will continue to suckle their mothers until 18 months old. .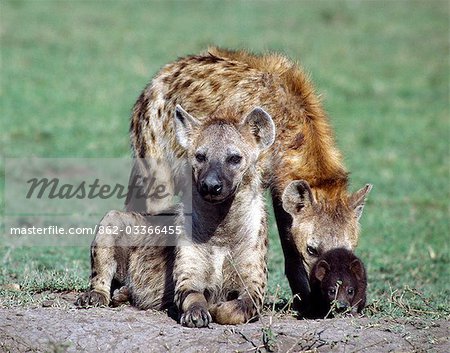 862-03366455
Con derechos protegidos
Oferta introductoria
Obtener 50% de descuento cuando se une a nuestra lista de correo electrónico
Resolución de Internet

550×431px

19.4×15.2cm 28ppcm

Baja resolución

955×750px

33.8×26.5cm 28ppcm

Mediana resolución

2115×1662px

17.9×14.1cm 118ppcm

Alta resolución

5970×4692px

50.6×39.7cm 118ppcm
* Precio final basado en el uso, no en el tamaño del archivo.
Palabras clave relacionadas