A black rhino and calf in the Salient of the Aberdare National Park.A mother normally will drive away her offspring before a new birth. The interval between births is between two and five years. .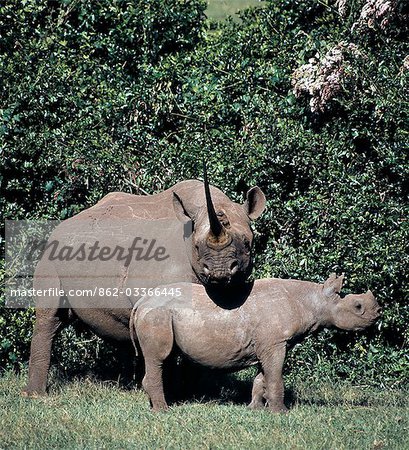 862-03366445
Con derechos protegidos
Oferta introductoria
Obtener 50% de descuento cuando se une a nuestra lista de correo electrónico
Resolución de Internet

500×550px

17.7×19.4cm 28ppcm

Baja resolución

808×888px

28.6×31.4cm 28ppcm

Mediana resolución

1788×1965px

15.1×16.6cm 118ppcm

Alta resolución

5046×5546px

42.7×47.0cm 118ppcm
* Precio final basado en el uso, no en el tamaño del archivo.
Palabras clave relacionadas