Lion cubs on a buffalo kill.Cubs are born blind and will open their eyes after two weeks. They begin to eat meat at six weeks old.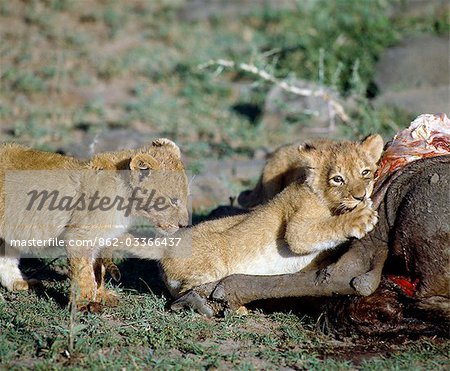 862-03366437
Con derechos protegidos
Oferta introductoria
Obtener 50% de descuento cuando se une a nuestra lista de correo electrónico
Resolución de Internet

550×454px

19.4×16.0cm 28ppcm

Baja resolución

931×770px

32.9×27.2cm 28ppcm

Mediana resolución

2062×1705px

17.5×14.4cm 118ppcm

Alta resolución

5820×4812px

49.3×40.8cm 118ppcm
* Precio final basado en el uso, no en el tamaño del archivo.
Palabras clave relacionadas