A lioness and her cubs. For the first six to eight weeks of their lives,cub will be concealed in a thicket or rocky outcrop when their mother goes hunting. When she returns,she will call them out of hiding with a soft,throaty 'eoaw-ugh'.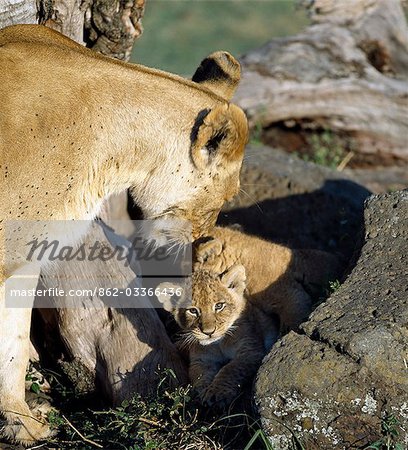 Oferta introductoria
Obtener 50% de descuento cuando se une a nuestra lista de correo electrónico
Resolución de Internet

499×550px

17.6×19.4cm 28ppcm

Baja resolución

808×889px

28.6×31.4cm 28ppcm

Mediana resolución

1787×1967px

15.1×16.7cm 118ppcm

Alta resolución

5043×5550px

42.7×47.0cm 118ppcm
* Precio final basado en el uso, no en el tamaño del archivo.
Palabras clave relacionadas