Kenya,Coast,Mombasa. A fisherman in a dugout canoe paddles past Fort Jesus and the old town of Mombasa. Only dhows - the wooden sailing vessels of the region - now use the Old Harbour.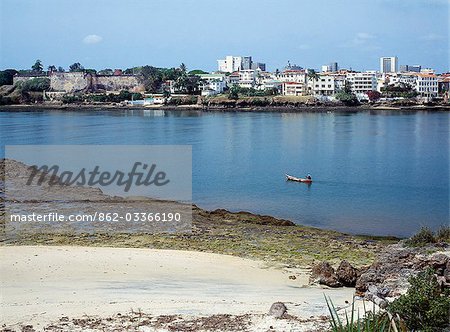 Oferta introductoria
Obtener 50% de descuento cuando se une a nuestra lista de correo electrónico
Resolución de Internet

550×406px

19.4×14.4cm 28ppcm

Baja resolución

986×728px

34.8×25.7cm 28ppcm

Mediana resolución

2181×1611px

18.5×13.6cm 118ppcm

Alta resolución

6172×4558px

52.3×38.6cm 118ppcm
* Precio final basado en el uso, no en el tamaño del archivo.
Palabras clave relacionadas