As the sun rises over Lake Turkana,a group of fishermen set out with their traditional fishing baskets to catch talapia in the lake's shallow waters. These traditional methods of fishing are now rare because the introduction of small mesh gillnets has resulted in a marked decline of fish stocks close to the shore.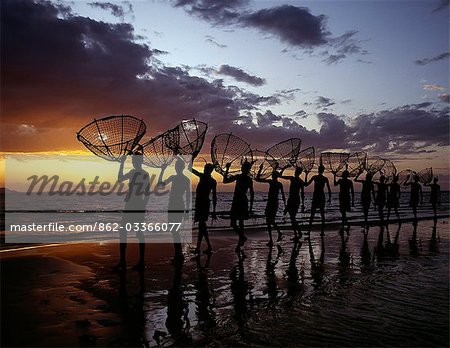 862-03366077
Con derechos protegidos
Oferta introductoria
Obtener 50% de descuento cuando se une a nuestra lista de correo electrónico
Resolución de Internet

550×425px

19.4×15.0cm 28ppcm

Baja resolución

963×745px

34.0×26.3cm 28ppcm

Mediana resolución

2131×1649px

18.0×14.0cm 118ppcm

Alta resolución

6030×4665px

51.1×39.5cm 118ppcm
* Precio final basado en el uso, no en el tamaño del archivo.
Palabras clave relacionadas