The Palais de la Bahia was the residence of the Grand Vizier at the end of the 19th century. It's opulence aroused the envy of the Sultan,who had the palace looted on the Vizier's death.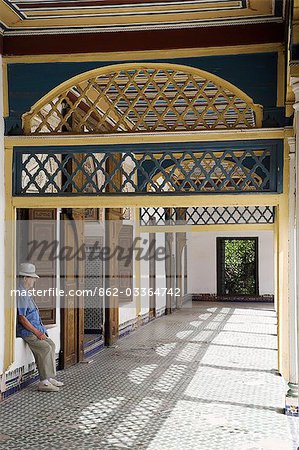 Oferta introductoria
Obtener 50% de descuento cuando se une a nuestra lista de correo electrónico
Resolución de Internet

366×550px

12.9×19.4cm 28ppcm

Baja resolución

691×1038px

24.4×36.7cm 28ppcm

Mediana resolución

1530×2298px

13.0×19.5cm 118ppcm

Alta resolución

3500×5258px

29.6×44.5cm 118ppcm
* Precio final basado en el uso, no en el tamaño del archivo.
Palabras clave relacionadas