The sub-tropical Jardin Majorelle in the Ville Nouvelle of Marrakech. Designed by the French painter Jacques Majorelle who lived here from 1922 to 1962,it is now owned by the fashion designer Yves Saint-Laurent. The central blue building is also home to the Museum of Islamic Art.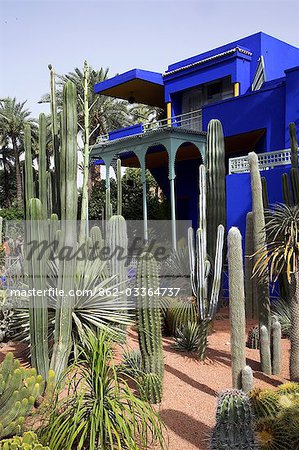 862-03364737
Con derechos protegidos
Oferta introductoria
Obtener 50% de descuento cuando se une a nuestra lista de correo electrónico
Resolución de Internet

366×550px

12.9×19.4cm 28ppcm

Baja resolución

691×1038px

24.4×36.7cm 28ppcm

Mediana resolución

1530×2298px

13.0×19.5cm 118ppcm

Alta resolución

3500×5258px

29.6×44.5cm 118ppcm
* Precio final basado en el uso, no en el tamaño del archivo.
Palabras clave relacionadas