The Hand of Fatima on a traditional wooden door in the kasbah of Tangier,the highest point in the city. The hand protects the house from the evil eye.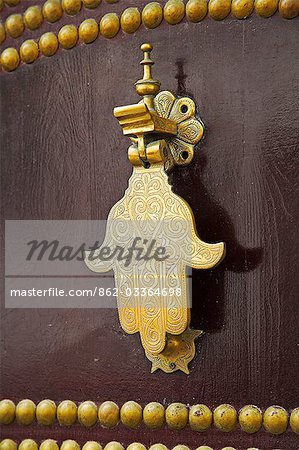 Oferta introductoria
Obtener 50% de descuento cuando se une a nuestra lista de correo electrónico
Resolución de Internet

366×550px

12.9×19.4cm 28ppcm

Baja resolución

691×1038px

24.4×36.7cm 28ppcm

Mediana resolución

1530×2298px

13.0×19.5cm 118ppcm

Alta resolución

3500×5258px

29.6×44.5cm 118ppcm
* Precio final basado en el uso, no en el tamaño del archivo.
Palabras clave relacionadas