The beautifully restored Ali ben Youssef Medersa is the largest theological college in the Maghreb. Built in 1565 it once housed 900 students in the tiny rooms above the courtyard.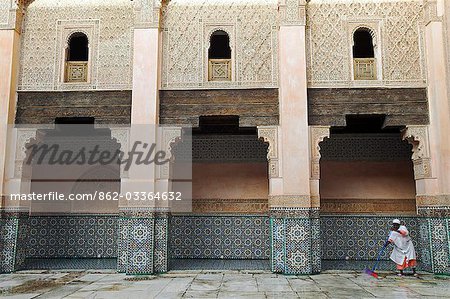 Oferta introductoria
Obtener 50% de descuento cuando se une a nuestra lista de correo electrónico
Resolución de Internet

550×366px

19.4×12.9cm 28ppcm

Baja resolución

1038×691px

36.7×24.4cm 28ppcm

Mediana resolución

2298×1529px

19.5×13.0cm 118ppcm

Alta resolución

5629×3745px

47.7×31.7cm 118ppcm
* Precio final basado en el uso, no en el tamaño del archivo.
Palabras clave relacionadas