Mali,Dogon Country. A decorated cave wall at the attractive Dogon village of Songho on top of the Bandiagara escarpment. The circumcision of boys takes place here each year after which the initiates draw pictures or patterns of their choice on the wall using natural pigments.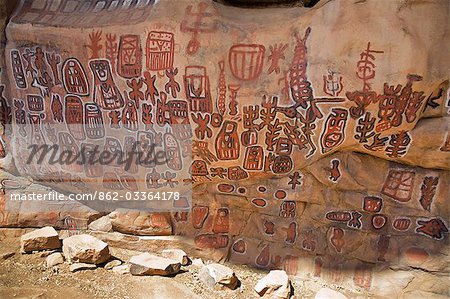 Oferta introductoria
Obtener 50% de descuento cuando se une a nuestra lista de correo electrónico
Resolución de Internet

550×366px

19.4×12.9cm 28ppcm

Baja resolución

1037×691px

36.6×24.4cm 28ppcm

Mediana resolución

2296×1530px

19.4×13.0cm 118ppcm

Alta resolución

5286×3523px

44.8×29.8cm 118ppcm
* Precio final basado en el uso, no en el tamaño del archivo.
Palabras clave relacionadas