Portugal,Alentejo,Elvas. A 6 km long aqueduct supplies the city of Elvas with pure water; it was begun early in the 15th century and completed in 1622. For some distance it includes 4 tiers of superimposed arches,with a total height of 40 m. Elvas lies on a hill 8 km northwest of the river Guadiana. It is defended by seven bastions and the two forts of Santa Luzia and Nossa Senhora da Graça.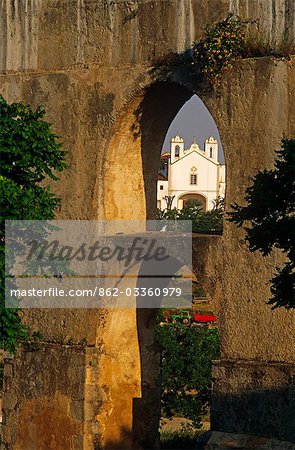 862-03360979
Con derechos protegidos
Oferta introductoria
Obtener 50% de descuento cuando se une a nuestra lista de correo electrónico
Resolución de Internet

361×550px

12.8×19.4cm 28ppcm

Baja resolución

687×1045px

24.3×36.9cm 28ppcm

Mediana resolución

1520×2312px

12.9×19.6cm 118ppcm

Alta resolución

3562×5419px

30.2×45.9cm 118ppcm
* Precio final basado en el uso, no en el tamaño del archivo.
Palabras clave relacionadas