A male Ameiva lizard ( Ameiva ameiva) follows the female seen vertically top left of the picture. His colouring matches leaf litter both long dead and recent.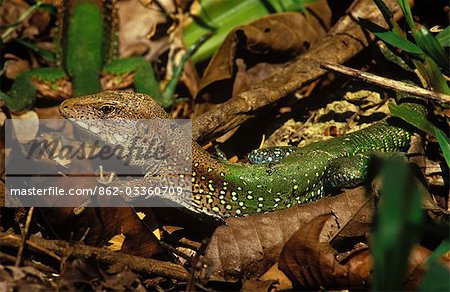 862-03360709
Con derechos protegidos
Oferta introductoria
Obtener 50% de descuento cuando se une a nuestra lista de correo electrónico
Resolución de Internet

550×357px

19.4×12.6cm 28ppcm

Baja resolución

1050×683px

37.1×24.1cm 28ppcm

Mediana resolución

2325×1512px

19.7×12.8cm 118ppcm

Alta resolución

5487×3568px

46.5×30.2cm 118ppcm
* Precio final basado en el uso, no en el tamaño del archivo.
Palabras clave relacionadas