Wrought iron grillwork and pastel shades of the colonial mansions fronting the Plaza de Armas in Trujillo,Peru. The city in Peru's north,is one of the earliest colonial cities and was founded by Francisco Pizarro in 1535.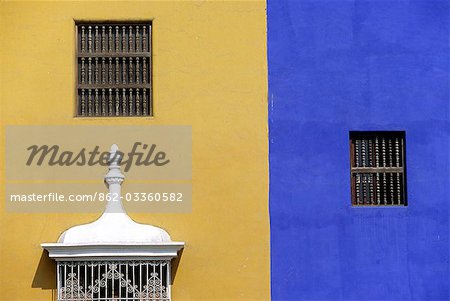 Oferta introductoria
Obtener 50% de descuento cuando se une a nuestra lista de correo electrónico
Resolución de Internet

550×368px

19.4×13.0cm 28ppcm

Baja resolución

1034×693px

36.5×24.5cm 28ppcm

Mediana resolución

2289×1535px

19.4×13.0cm 118ppcm

Alta resolución

5619×3768px

47.6×31.9cm 118ppcm
* Precio final basado en el uso, no en el tamaño del archivo.
Palabras clave relacionadas