A huge Nile crocodile heads for water in Lake Tagalala,which is nourished by the floodwaters of the Rufiji River. The Selous Game Reserve covers 48,000 square kilometres and is one of the largest protected areas in the world. Declared a World Heritage Site in 1982,Selous is arguably one of Africa's most pristine wildernesses.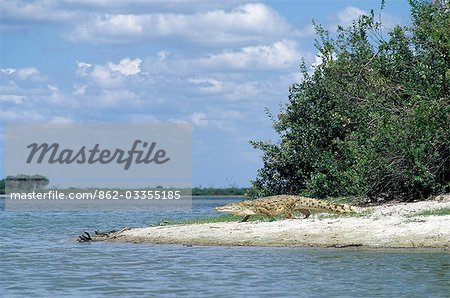 862-03355185
Con derechos protegidos
Oferta introductoria
Obtener 50% de descuento cuando se une a nuestra lista de correo electrónico
Resolución de Internet

550×364px

19.4×12.9cm 28ppcm

Baja resolución

1040×690px

36.8×24.4cm 28ppcm

Mediana resolución

2302×1527px

19.5×12.9cm 118ppcm

Alta resolución

6498×4310px

55.0×36.5cm 118ppcm
* Precio final basado en el uso, no en el tamaño del archivo.
Palabras clave relacionadas