The 15th Century church in Najera has distinctive reddish brick and rounded buttresses. Najera beccame the seat of the Kings of Navarra after the Moors took Pamplona in 918AD. It is one of the towns pilgrims visit along the Camino de Santiago.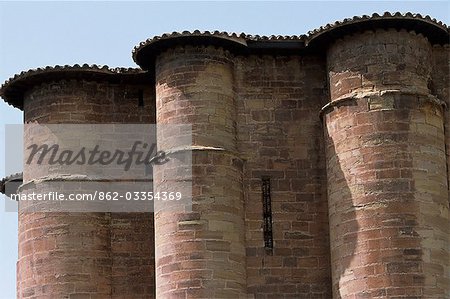 862-03354369
Con derechos protegidos
Oferta introductoria
Obtener 50% de descuento cuando se une a nuestra lista de correo electrónico
Resolución de Internet

550×366px

19.4×12.9cm 28ppcm

Baja resolución

1037×691px

36.6×24.4cm 28ppcm

Mediana resolución

2296×1530px

19.4×13.0cm 118ppcm

Alta resolución

6715×4476px

56.9×37.9cm 118ppcm
* Precio final basado en el uso, no en el tamaño del archivo.