A former governor's house in the medieval walled city of Harar. Once an independent city-state dating back to the early 16th century,Harar was incorporated into the Ethiopian Empire in 1887. It is considered sacred in the Muslim world. Its citizens have their own language,customs and crafts.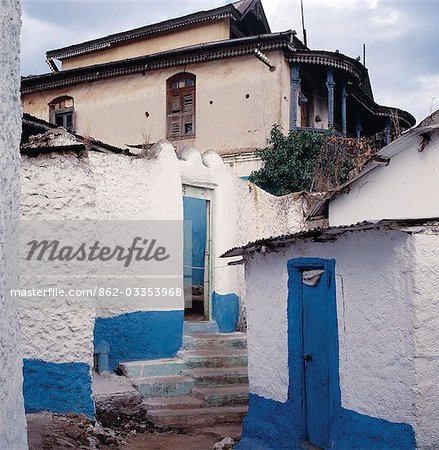 Oferta introductoria
Obtener 50% de descuento cuando se une a nuestra lista de correo electrónico
Resolución de Internet

537×550px

19.0×19.4cm 28ppcm

Baja resolución

837×857px

29.6×30.3cm 28ppcm

Mediana resolución

1853×1898px

15.7×16.1cm 118ppcm

Alta resolución

5229×5357px

44.3×45.4cm 118ppcm
* Precio final basado en el uso, no en el tamaño del archivo.
Palabras clave relacionadas