England,Dorset. Mapperton House is a romantic valley garden deep into a lost Dorset combe among tumbling hills and unspoilt countryside. The gardens descend from the great lawn,through the formal topiary down to the woodland garden. Pevsner's Dorset guide reckons there can hardly be a more enchanting manorial group than Mapperton.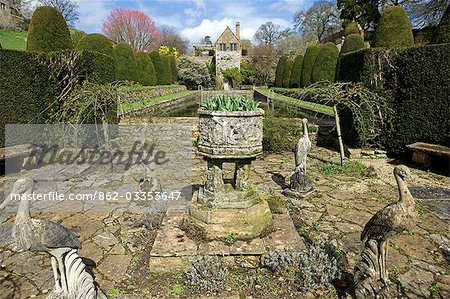 862-03353647
Con derechos protegidos
Oferta introductoria
Obtener 50% de descuento cuando se une a nuestra lista de correo electrónico
Resolución de Internet

550×366px

19.4×12.9cm 28ppcm

Baja resolución

1037×691px

36.6×24.4cm 28ppcm

Mediana resolución

2296×1531px

19.4×13.0cm 118ppcm

Alta resolución

5192×3461px

44.0×29.3cm 118ppcm
* Precio final basado en el uso, no en el tamaño del archivo.
Palabras clave relacionadas