England,London. Commissioned by Queen Victoria to commemorate her late consort,Prince Albert. This large statue of Prince Albert in Hyde Park,is seated in a vast Gothic shrine. It includes a frieze with 169 carved figures,angels and virtues higher up and separate groups representing the Continents,Industrial Arts and Sciences.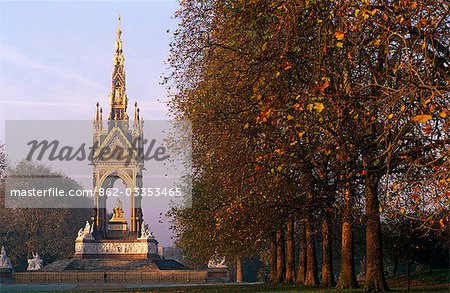 862-03353465
Con derechos protegidos
Oferta introductoria
Obtener 50% de descuento cuando se une a nuestra lista de correo electrónico
Resolución de Internet

550×358px

19.4×12.7cm 28ppcm

Baja resolución

1050×684px

37.1×24.2cm 28ppcm

Mediana resolución

2324×1513px

19.7×12.8cm 118ppcm

Alta resolución

5400×3515px

45.7×29.8cm 118ppcm
* Precio final basado en el uso, no en el tamaño del archivo.
Palabras clave relacionadas